Hunting games are the most exciting and thrilling genres of console gaming. Though recently publishers are not launching new hunting games that much. But every time they come up with new updates for the gamers. All the gameplay are not equally exciting to the gamers. I am here to brief you about the best hunting game for Xbox One. If you want to play the hunting game on your Xbox one, you can check it for a better understanding. It will help you to select the game you preferred.
---
List of Best Hunting Games for Xbox One
---
1. Hunting Simulator 2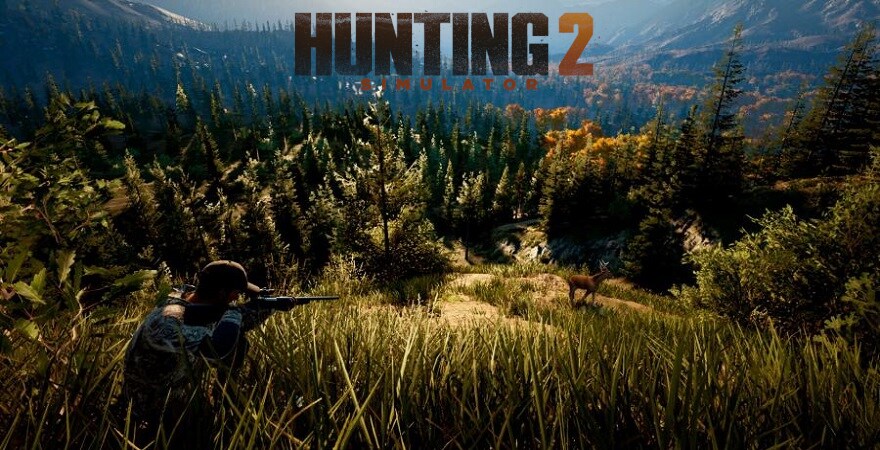 Developer: Neopica
Publisher: Nacon
Hunting Simulator is the best hunting game for Xbox One because of its realistic hunting trip environment of playing in different locations. The game includes 36 different animals in their habitats, 3 major regions of hunting, and lots of unwanted foes. Escaping from the jungle is not easy in Hunting Simulator 2. You can use 65 different weapons, 13 special items, and 87 apparel options, ammo, etc for surviving and hunting. Moreover, you can customize your character including weapons, layout, dress, control, and choose the best hunting style among three different styles. Hunting Simulator 2 was released in June 2020.
2. The Hunter: Call of the Wild – 2019
Developer: Expansive Worlds
Publisher: Avalanche Studios Group
The Hunter: Call of the Wild – 2019 is one of the newest hunting games for Xbox One. You can witness the most immersive hunting experience in beautiful open terrain, fight against animals with advanced weapons. Enjoy a wide range of in-game challenges and events with your friends and develop your hunting skill. The Hunter: Call of the Wild is considered the best hunting game for Xbox One among gamers. The game was released in 2017.
3. Deer Hunter Reloaded
Developer: Game Mechanic Studios
Publisher: GameMill Entertainment
Deer Hunter Reloaded is one of the renowned hunting games for Xbox One. It is one of the best hunting simulation games including remarkable gameplay and challenges. You can track the different locations of African or Candian regions and hunt Whitetail, Mule and Sitka Deer, Big Horn and Dall Sheep, Caribou, Elk, and much more. In the Deer Hunter Reloaded game, there will be daily and weekly challenges that are available for you. Complete the missions and progress your level up and become the "Master Hunter". The game was released in October 2017.
4. Cabela's African Adventure
Developer: Sand Grain Studios, Magic wand Production, Fun labs
Publisher: Activision Value
Cabela's African Adventure is the best hunting game for Xbox One among the console gamers. In this game, you can experience head to head fighting with the most dangerous beasts of the world Rhino, Lion, Leopard, Cape Buffalo & African Elephant, etc. Vast hunting areas are opened for you to explore Africa's spectacular forests on foot or by vehicle. Cabela's African Adventure includes two exciting gaming modes, Safari mode, and Shooting Galleries. You must enjoy its hunting gameplay in the African wilderness. The game was initially released in 2006.
5. Duck Dynasty
Developer: Fun Labs
Publisher: Activision
Duck Dynasty is a video game generally built based on the famous reality show Duck Dynasty. It is one of the easiest games and you can hunt your target easily with its automatic target setting feature. The game approaches and you will find mysteries, unlock the treasures, and more. Go to your destination by driving and boating. The game was released in 2014.
6. Monster Hunter: World
Developer: Capcom
Publisher: Capcom
Monster Hunter: World is an action role-playing video game. In this game, you have to play the role of a powerful hunter, exploring the different regions of wilderness. You need to be alert because the monsters can come from anywhere at any time. Kill or trap monsters of environmental spaces for surviving. After a successful flight, you will be provided gifts for crafting weapons and armor and other equipment. Monster Hunter: World was released in August 2018.
7. Red Dead Redemption 2
Developer: Rockstar Games
Publisher: Rockstar Games
One of the unique hunting games Red Dead Redemption 2 comes up with all new graphical and technical enhancements for deeper immersion. In the game, you have to play as a character called Arthur who stands against the gangs of robbers. The story mode and photo modes are included in this game. Players have different roles to play Bounty Hunter, Collector, and Traders, etc. Red Dead Redemption 2 was released in 2019.
8. Dauntless
Developer: Phoenix Labs
Publisher: Epic Games
Dauntless is the best hunting game for Xbox One with its unique gameplay and realistic hunting experience. In this game, there is a monstrous character named Behemoths. It makes prey for humans. You have to take the role of Slayer for taking down Behemoths. You need to use a Combo attack system for defeating Behemoths and get loot. Then you can craft your weapons and increase your level. Dauntless was released in 2019.
9. Big Buck Hunter
Developer: Play Mechanix
Publisher: Game Mill Entertainment
Big Buck Hunter is one of the oldest hunting games. The game includes unique features such as Streamlined interface, New bow hunting mode, Zombie Deer Trek, Brand New cabinet design, and QR code login. You can hunt in different conditions that vary from fog to snow weather in 16 different bonus rounds. Big Buck Hunter has three difficulty modes including Pro, Casual, and Head 2 Head. Although the game was released in 2000, Game Mill Entertainment launched it for Xbox One in 2009.
10. Hunt: Showdown
Developer: Crytek
Publisher: Crytek
Hunt: Showdown is a competitive hunting game full of the thrill and surviving. While playing the game your mind may think about high risk, high tension, and high rewards. Hunt: Showdown combines PvP and PvE elements to create a uniquely tense experience and you are putting your life, character, and gear on the line. It is a competitive and quickplay match. The main challenge is to survive from the monsters and tracking your opponents. Use dark sight for capturing your targets. Your every decision is valuable for surviving in the ghostly environment. Hunt: Showdown was released in August 2019.
Now you already know about the best hunting game for Xbox One. Before selecting the games you must check the system requirements, gaming ratings, gamers reviews, etc. follow the streaming videos for understanding the gameplay. Enjoy gaming with your friends on vacations on your Xbox One.